<blockquote><br><!-- [et_pb_line_break_holder] --><em>"Planning for retirement has never been more important or more difficult."</em><br><!-- [et_pb_line_break_holder] --><br><!-- [et_pb_line_break_holder] --><strong>- Alan Greenspan</strong><br><!-- [et_pb_line_break_holder] --><br><!-- [et_pb_line_break_holder] --></blockquote>
Shari Bevan works with clients who are in both the pre-retirement phase and the post-retirement phase of life. Clients in the pre-retirement phase tend to want to increase their wealth accumulation, reduce current income taxes, manage risk exposure, and plan for the transfer of the wealth they have accumulated. Clients in the post retirement phase have differing goals and investment time horizons; usually these clients have a lower risk tolerance and desire a lifetime income stream, and preserving wealth tends to become more of a priority.
Traditional defined benefit pension plans are almost nonexistent in today's workplace. Therefore, employees must rely heavily on contributions to their 401(k) plans, Roth 401(k) plans, IRAs, and Roth IRAs. Many people may be unaware of another strategy that can be employed when planning for retirement income.
According to the 2016 Annual Report Board of Trustees of Federal Old Age and Survivors Insurance and Federal Disability Insurance Trust Funds Report, "… annual costs will exceed tax income by 2029 because more baby boomers will cause the number of beneficiaries to rise much faster than the labor force …" It is important people plan for lifetime income during retirement that does not rely substantially on these government sponsored social programs.
Important resources and links:
<blockquote><br><!-- [et_pb_line_break_holder] --><em>"The question isn't at what age I want to retire, it's at what income."</em><br><!-- [et_pb_line_break_holder] --><br><!-- [et_pb_line_break_holder] --><strong>- George Foreman</strong><br><!-- [et_pb_line_break_holder] --><br><!-- [et_pb_line_break_holder] --></blockquote>
MY APPROACH to retirement income planning involves strategizing for the following needs:
Liquidity and reserves;
Income: both current and future; and
Growth.
What will your Social Security benefit be?
If you're like most retirees or pre-retirees, you're excited to start drawing your Social Security benefit you've paid in to the system for so many years. Social Security benefits are unique to each worker and vary in payout amounts, and because of this, it's important to develop a reliable strategy for drawing, as well as supplementing, your benefit. Download and read our complimentary, no-obligation guide, "15 Questions to Ask about Your Social Security Benefits" to walk through the right questions before developing your Social Security strategy.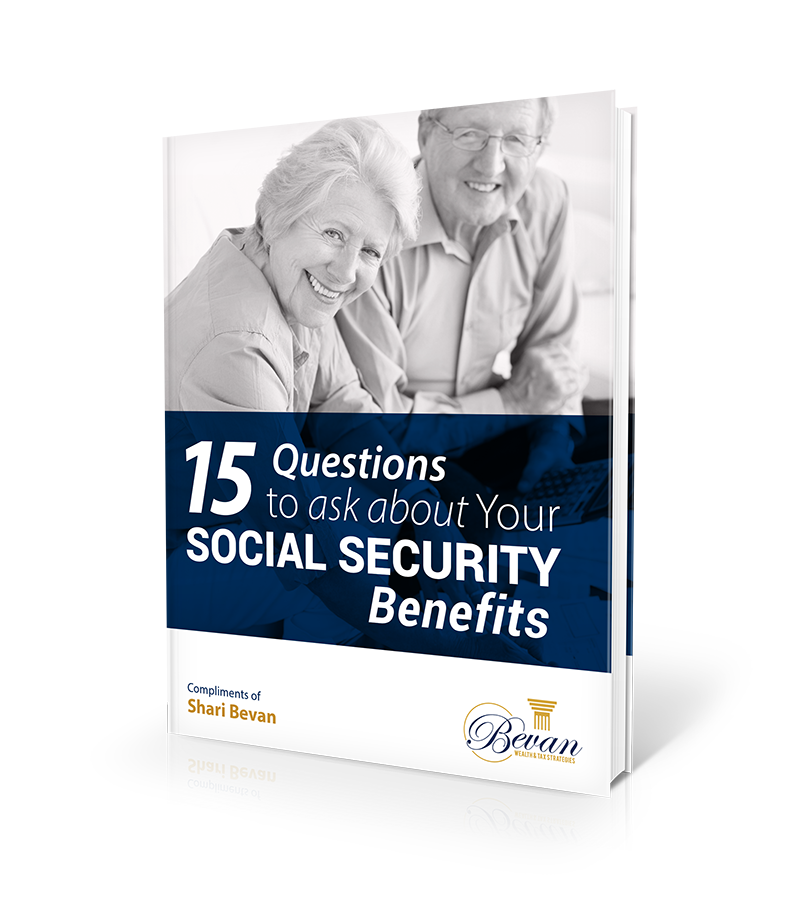 Is your retirement income strategy on track?
The day you retire marks the end of saving for retirement, but not the end of retirement income planning. Retirement income typically comes from multiple sources, including pensions, Social Security and personal savings. This means financial planning in retirement requires more than balancing a checkbook. Download our guide for a list of things you should consider when you are age 65 or older and planning your retirement income.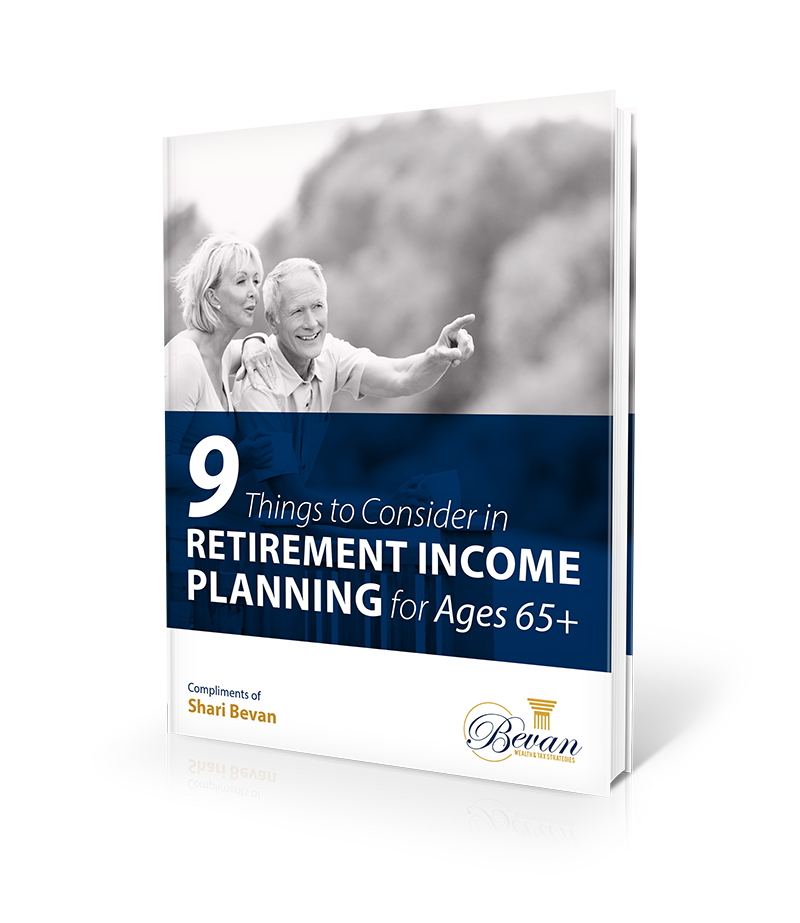 What's your retirement income strategy?
Sometimes choices involving finances and retirement can be difficult—choices that can be exacerbated when the market experiences volatility. But, did you know there ways you can help protect your retirement income from market volatility and mitigate your concerns? Download our complimentary, no-obligation guide, "5 Ways to Help Protect Retirement Income during Market Volatility" to learn how.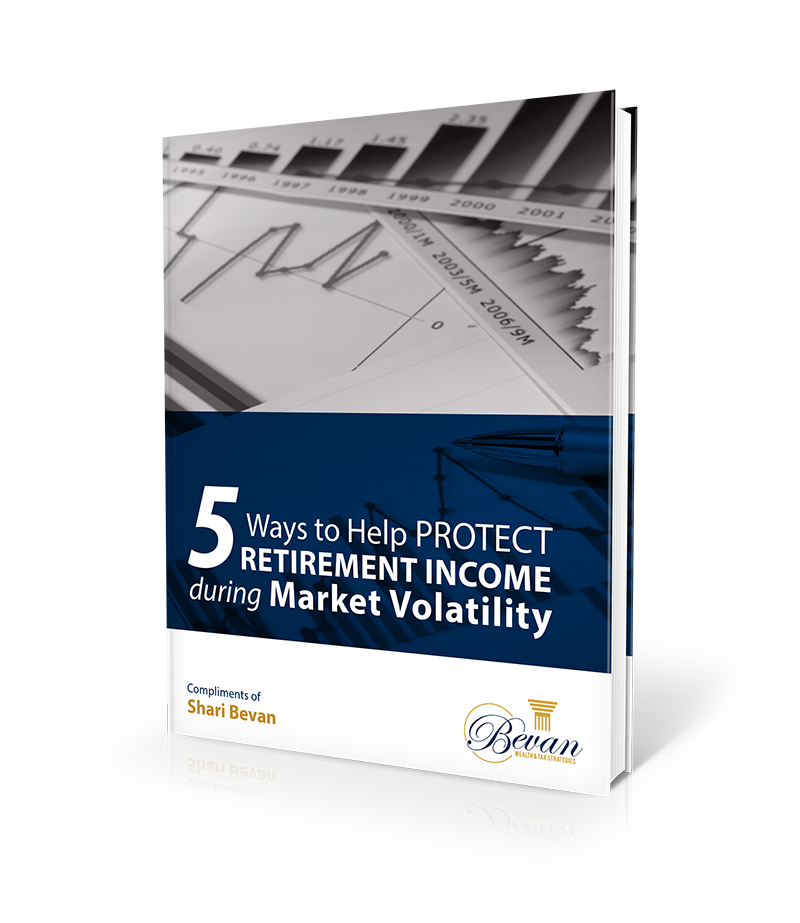 MY MISSION is to help clients realize their ideal retirement, and helping them to reach these goals. This is particularly important during financially turbulent times. This approach enables clients to enjoy the retirement they envision.
How Much Do You Need to Retire?
Use this calculator to help determine the amount you need.
Find Out!
People today NEED TO TAKE RESPONSIBILITY TO CREATE THEIR OWN RETIREMENT. Bevan Wealth & Tax Strategies can properly navigate clients with this necessary retirement planning.